In case you missed it, we moved! And our first project on the list is the powder room. I've been sharing all about it over on my Instagram stories but here's a photo of the before: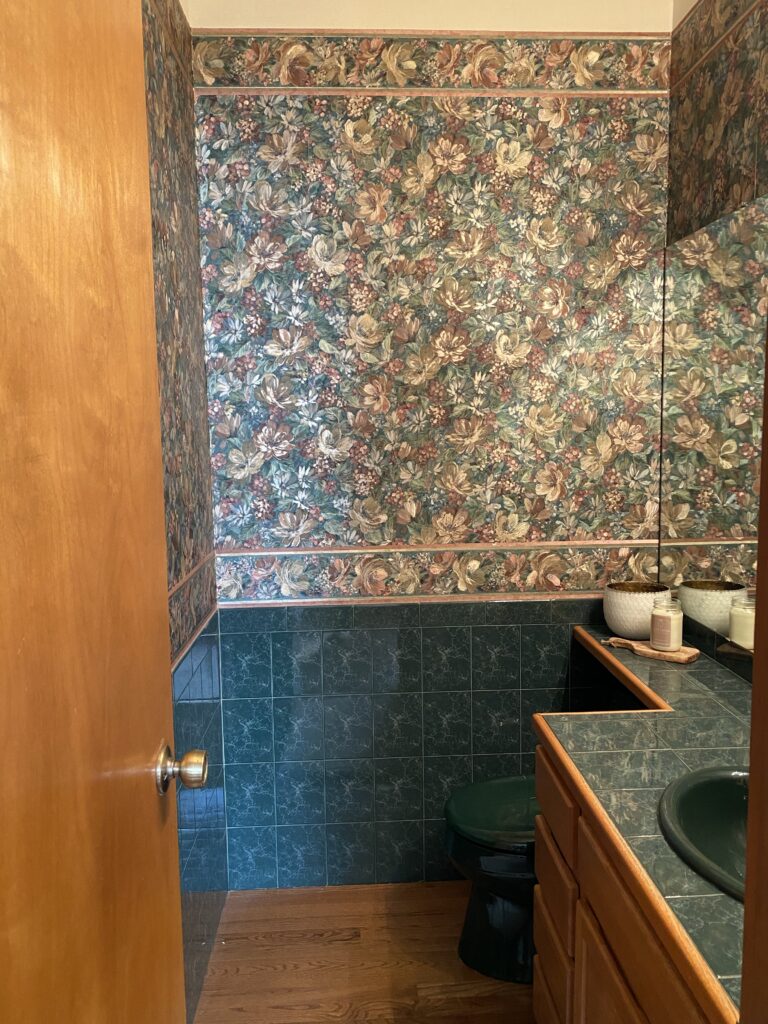 I started by removing the wallpaper and boy does that stuff not want to come off! It's like in some areas it's glued on or something. I've tried fabric softener + water, vinegar + water, and a steamer… and it just doesn't want to budge! My next step will be to enlist the hubby and get some chemical solution for it but I'm trying to avoid that route.
After the wallpaper is removed we will get to work on the rest of the room. Basically everything in here is going, including the floors. Here are two mood boards I created. I'd love your vote on which one you like best!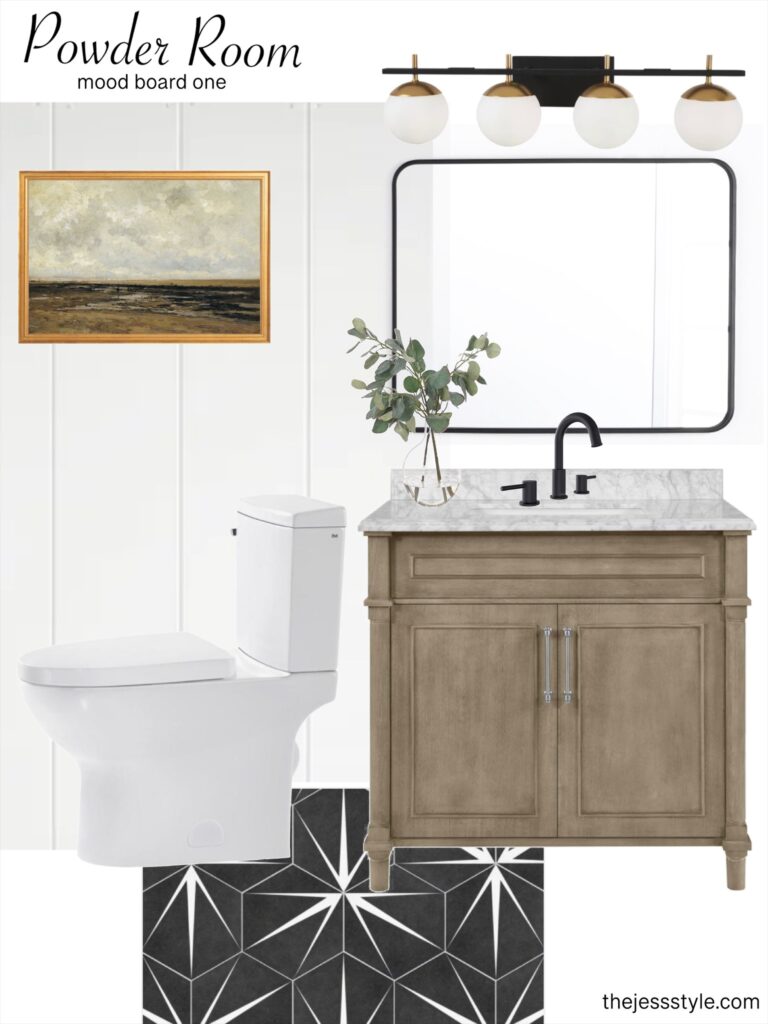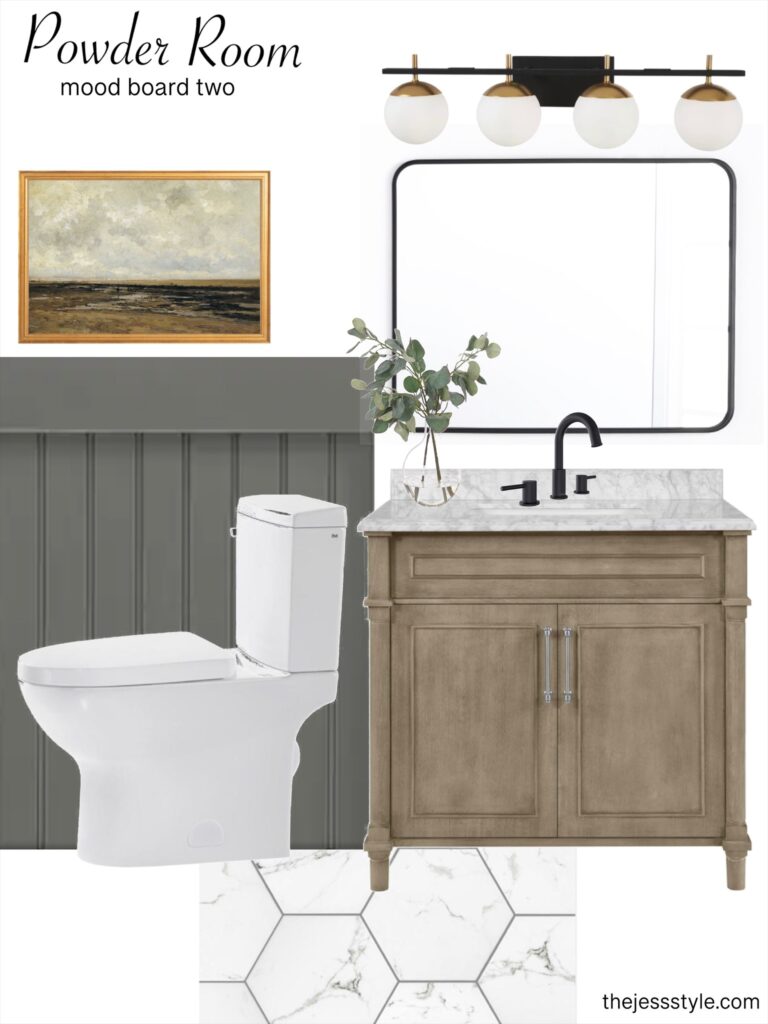 I'll link everything up below! But comment and let me know which one has your vote!
Vanity – Home Depot
Toilet – Home Depot
Vanity Light – Wayfair
Faucet –
Mood Board 1 Tile – Home Depot
Mood Board 2 Tile – Home Depot
Art – Etsy
Mirror – Target