If you've been following along on Instagram stories, then you're probably just here for the reveal photos (right there with you, sis!). But in case you're new here… let's take a quick gander at what this room used to look like.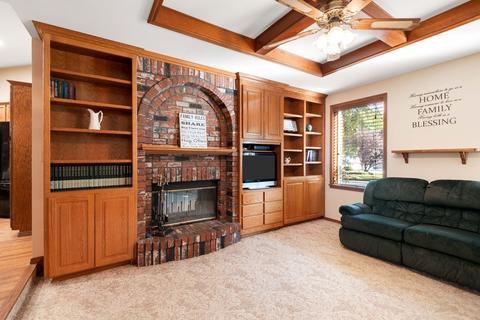 As soon as I saw this room my wheels starting spinning. I knew I wanted to go dark and moody in here with the built ins but still keep it fresh and calm feeling.
This room, we lovingly refer to as the "Brick Room," is right off our of kitchen at the back of the house. It's a cute little living space that's tucked away and oh so cozy. But it was needing some updating. Paint to the rescue!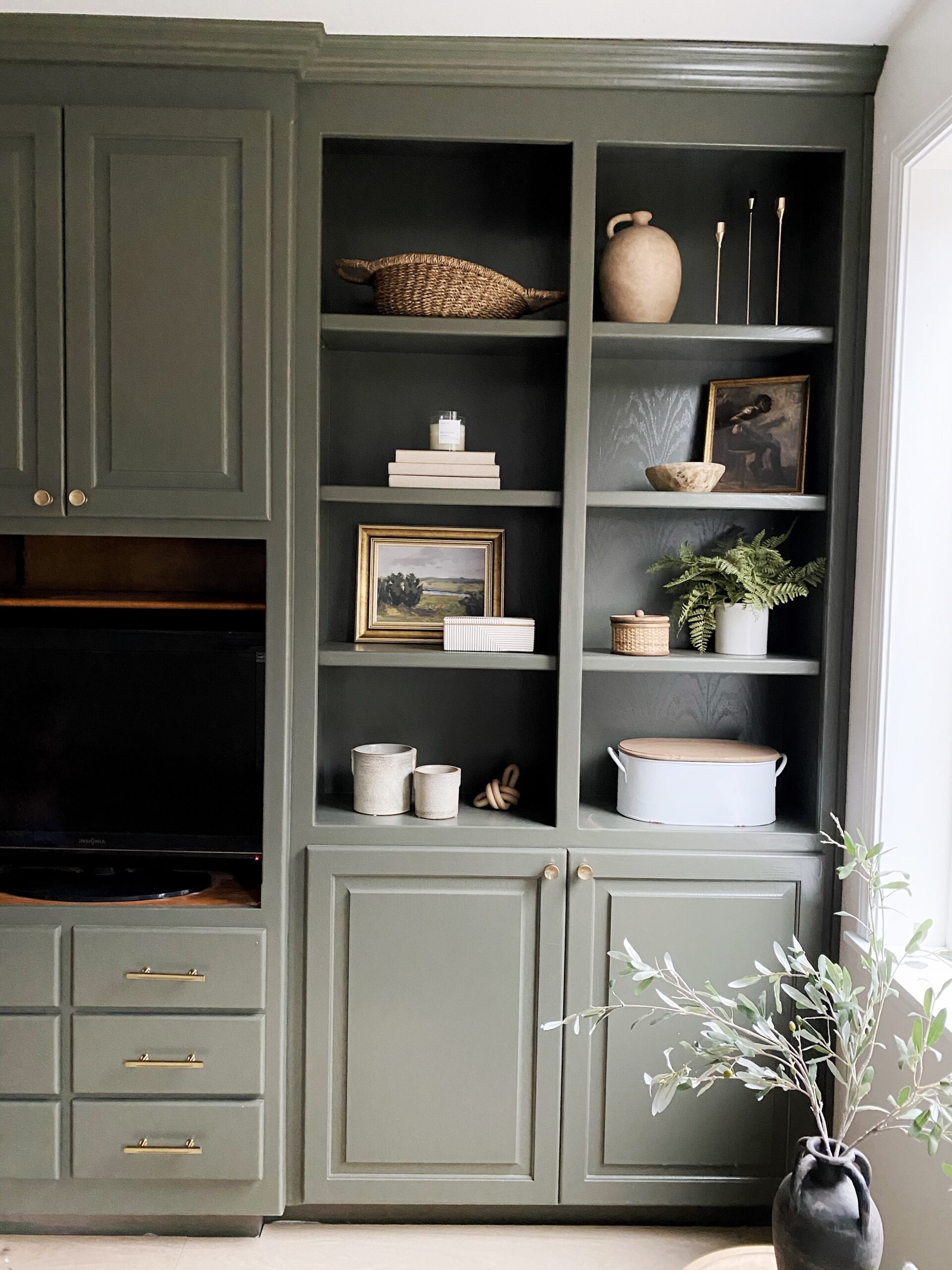 After testing out some samples on the built ins, I ended up going with the color Dark Olive by Benjamin Moore in Semi-Gloss. It provides the perfect amount of moodiness while still feeling fresh. I'll be sharing more about that whole process in a separate blog post soon. But in short, I removed all the doors and drawers, used a deglosser to knock down the sheen, primed and did two coats of paint. I used this paint sprayer and it was a dream to work with!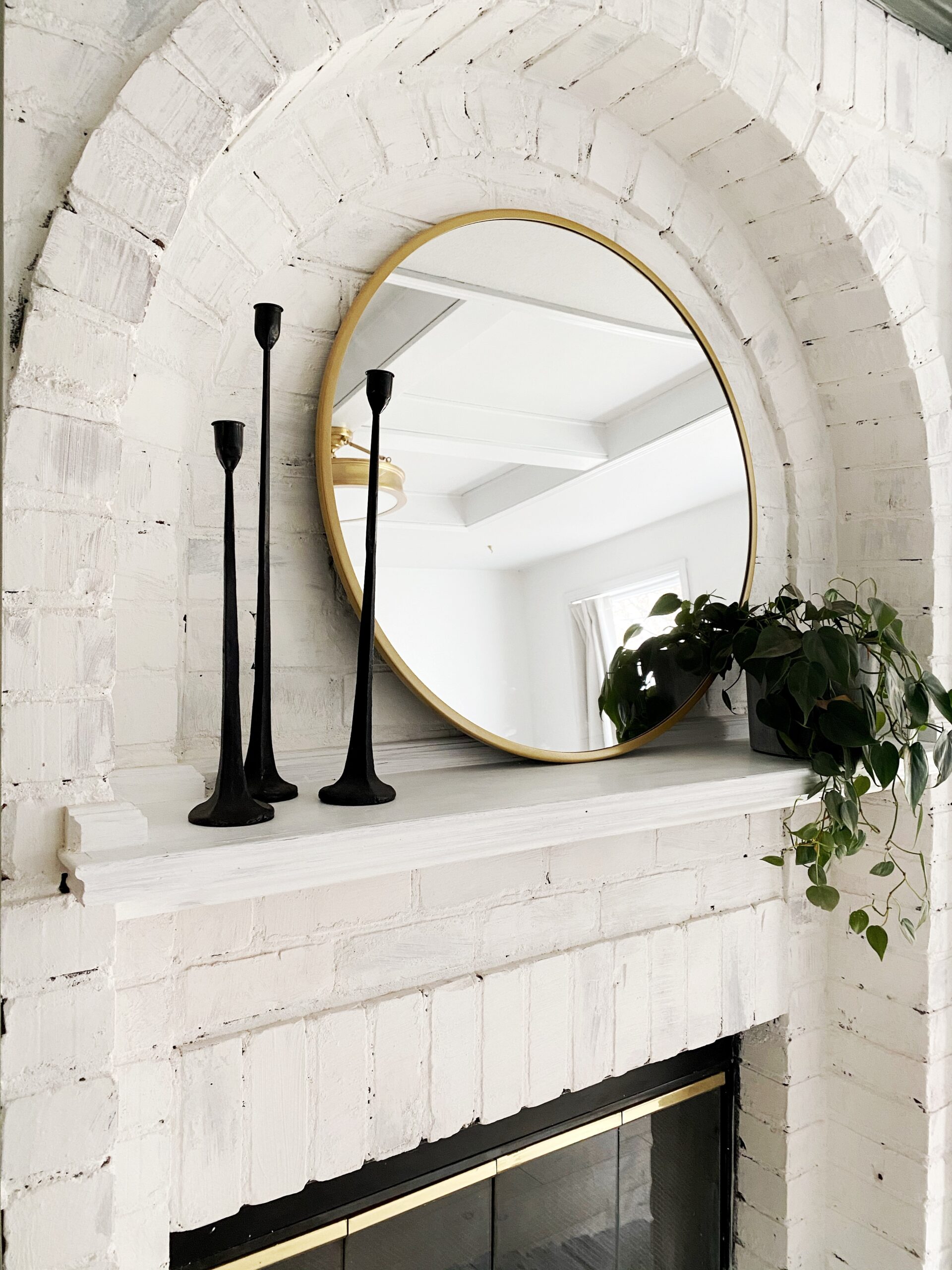 Next up was the brick. I wasn't positive at first what I was going to do here. I knew it needed to be lighter… especially once I went green… I didn't want it to feel like Christmas year round up in here! I went back and forth between doing a lime wash or a German schmear technique and ultimately went with the lime wash. And I am so glad I did! The lime wash I used was from Romabio in Avorio White. I shared a bit about it on IG stories but I'll work on a blog post soon for that. Even though it was messy, I love the look it provided. I wanted the texture of the brick to show through and I didn't want it to be completely solid white. The customization of the lime wash created the perfect balance!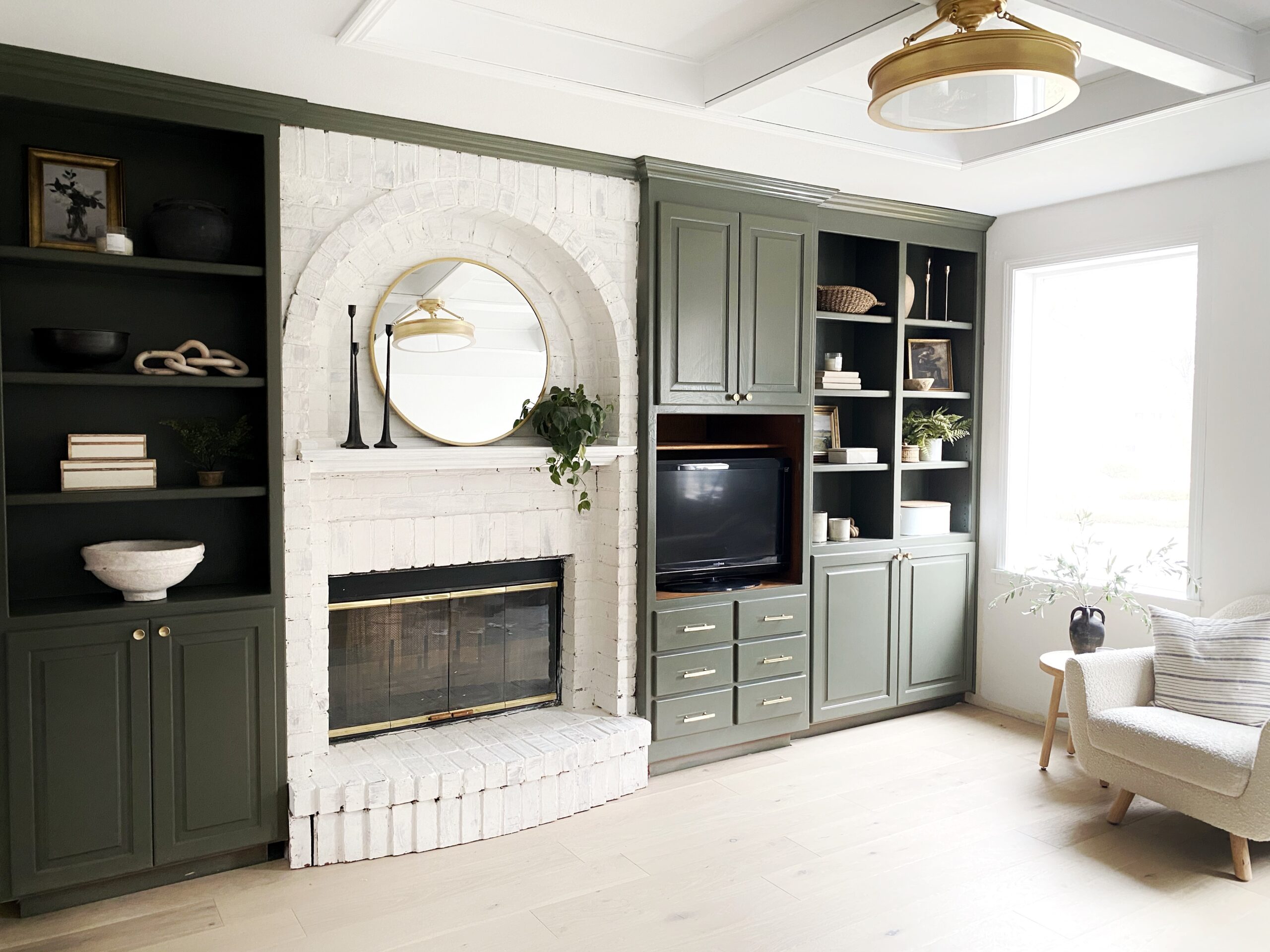 Vince laid down some new engineered hardwood floors in here and voila! It's like an entirely new house! I used my favorite Polar Bear by Behr on the other walls in the room to make the green really pop.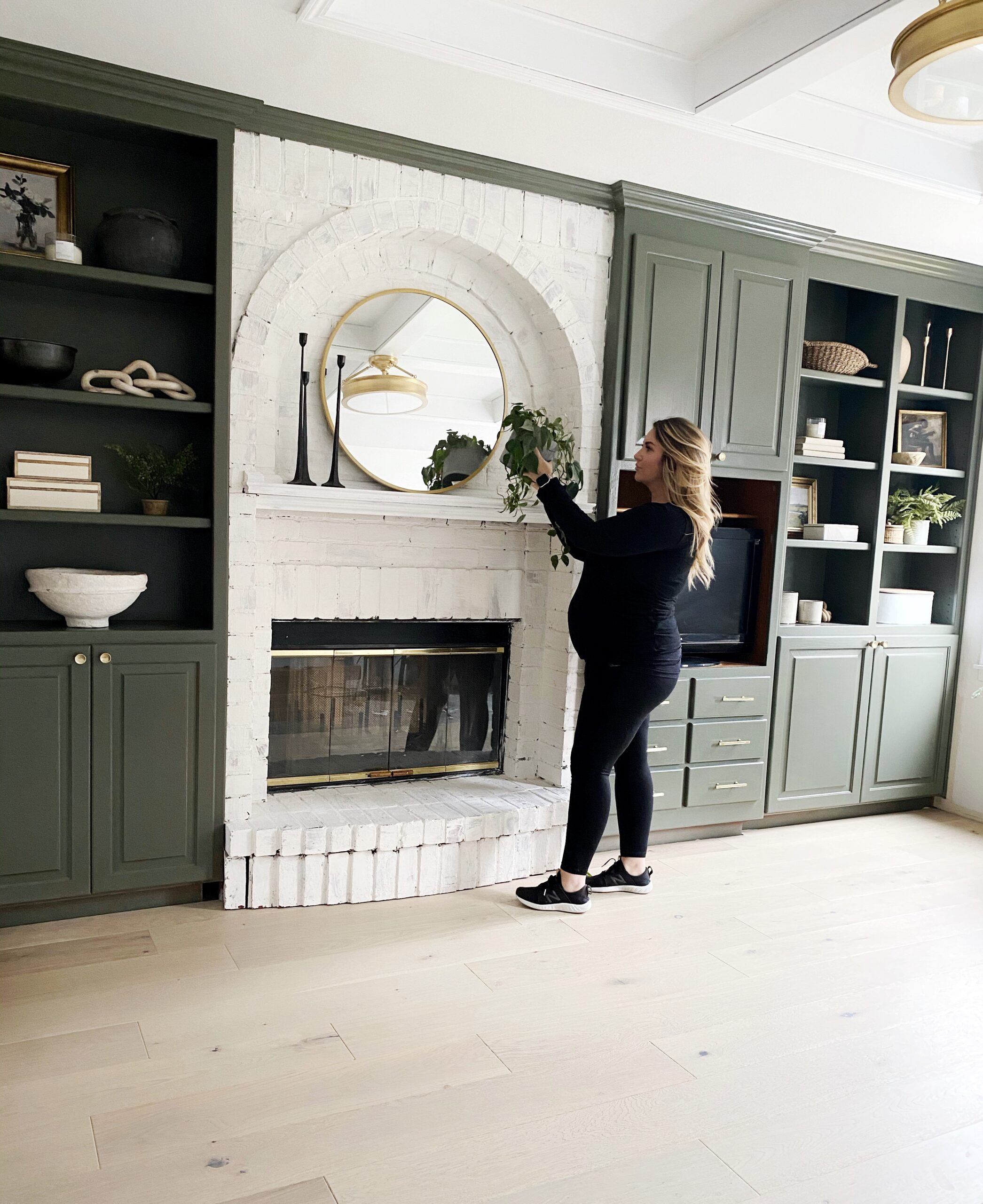 Can you believe this is the same room?!
Thank you for all your support during this fun transformation! I appreciate you all so much!

This post contains affiliate links. Thank you for your support!