When we purchased this home we knew there would be a lot of projects on the horizon and while we have been gradually going down our list, I moved up the kids bathroom just for fun! I knew eventually it would need new tile and such but for now I decided to give it a quick budget makeover without too much demo. Here's what we were working with before…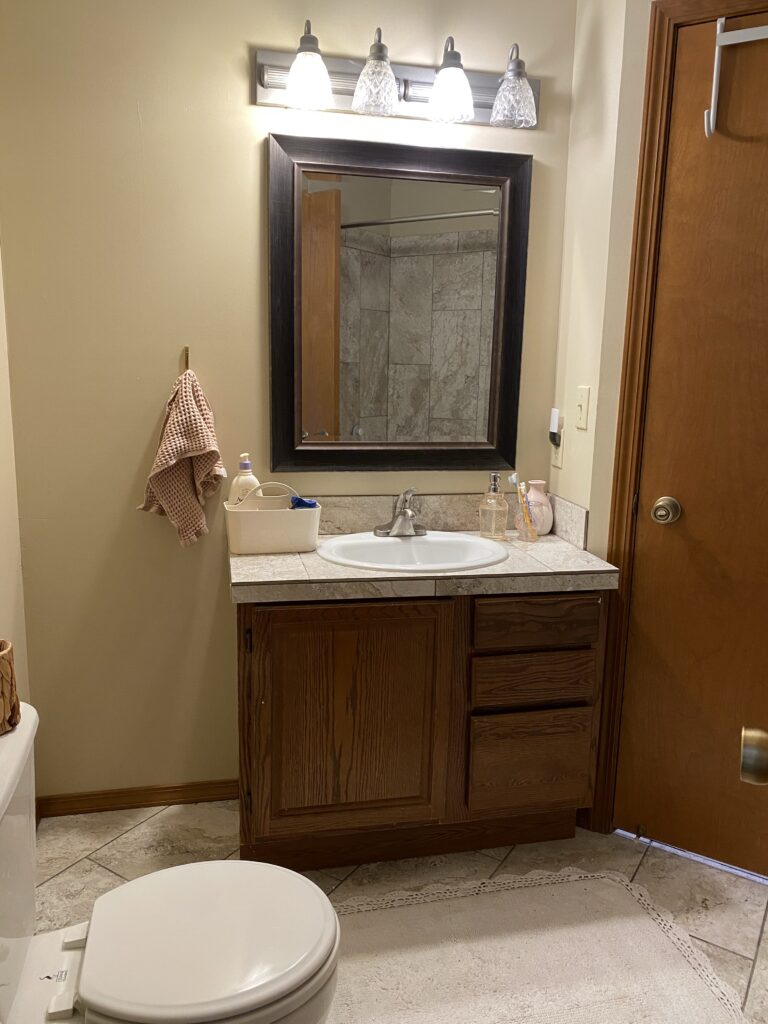 First up was the vanity. While the size of it is weird and I knew we would eventually replace it, I decided to leave it for now and give it a fresh coat of paint. I chose the color Olympic Range by Sherwin Williams. It's a really deep green and I thought it would work perfectly with the wallpaper I wanted to pair it with.
After I painted the vanity I installed some beadboard that I got from Home Depot. Before adding the chair rail piece I installed the wallpaper. I was nervous to do the wallpaper at first but after I got the hang out it, it was smooth sailing. I actually had forgot I had purchased this wallpaper for our old house and I had tucked it away with some other things when we moved. Turns out I had just the right amount for this small bathroom! I used less than 2 rolls and once it was done I added the chair rail piece. The beadboard came as a kit from Home Depot, making it super easy to do!
Next up was the countertop and sink. We removed the original tile countertop and added a butcher block counter that we cut to size. Then installed a vessel sink and finished off the project with some new lighting and accessories.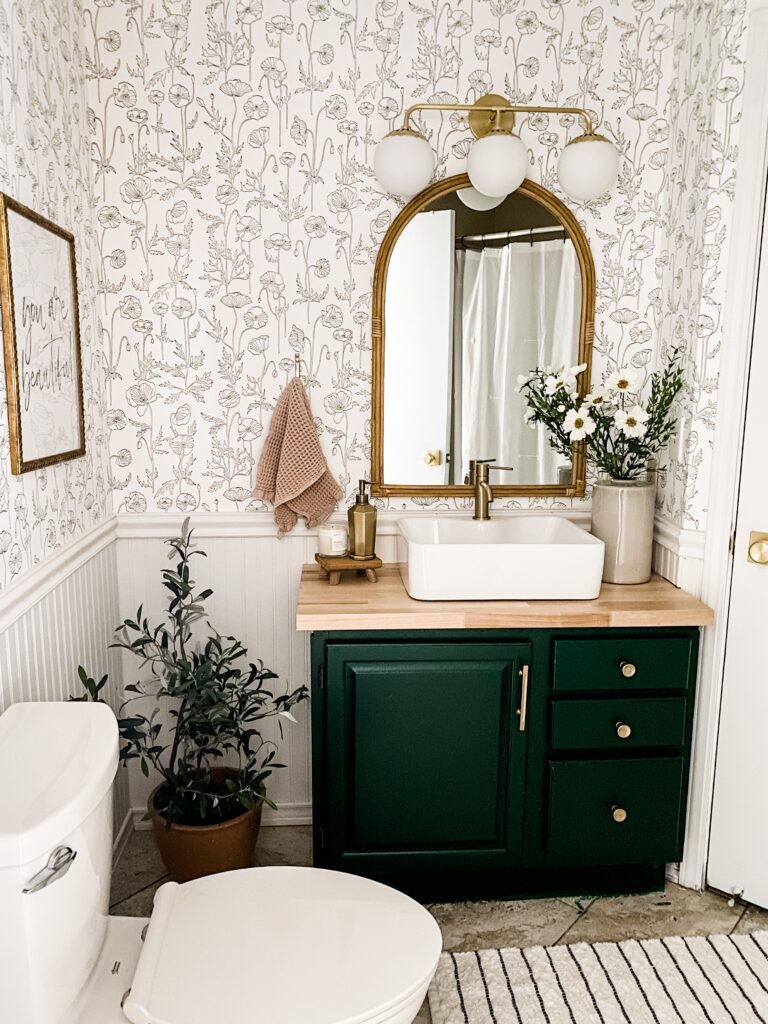 We opted to leave the tile for now since that would have involved more time and money. But overall I'm happy with how this all turned out! You can find more videos and photos over on my instagram. I will link some sources below!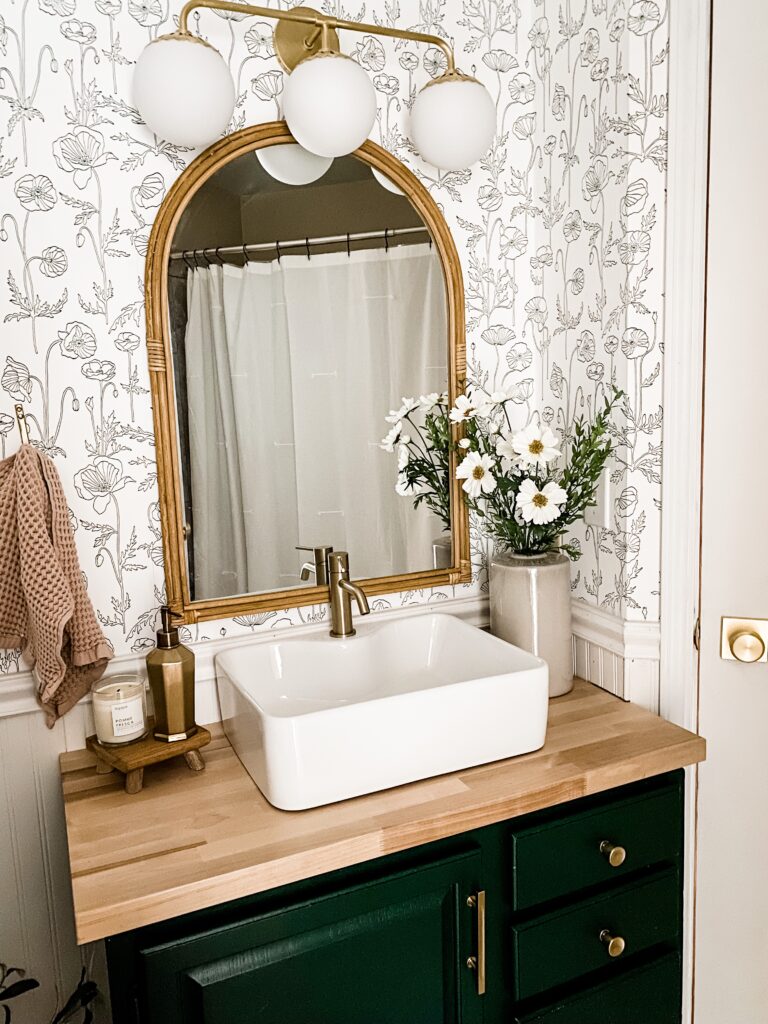 Shop the post: