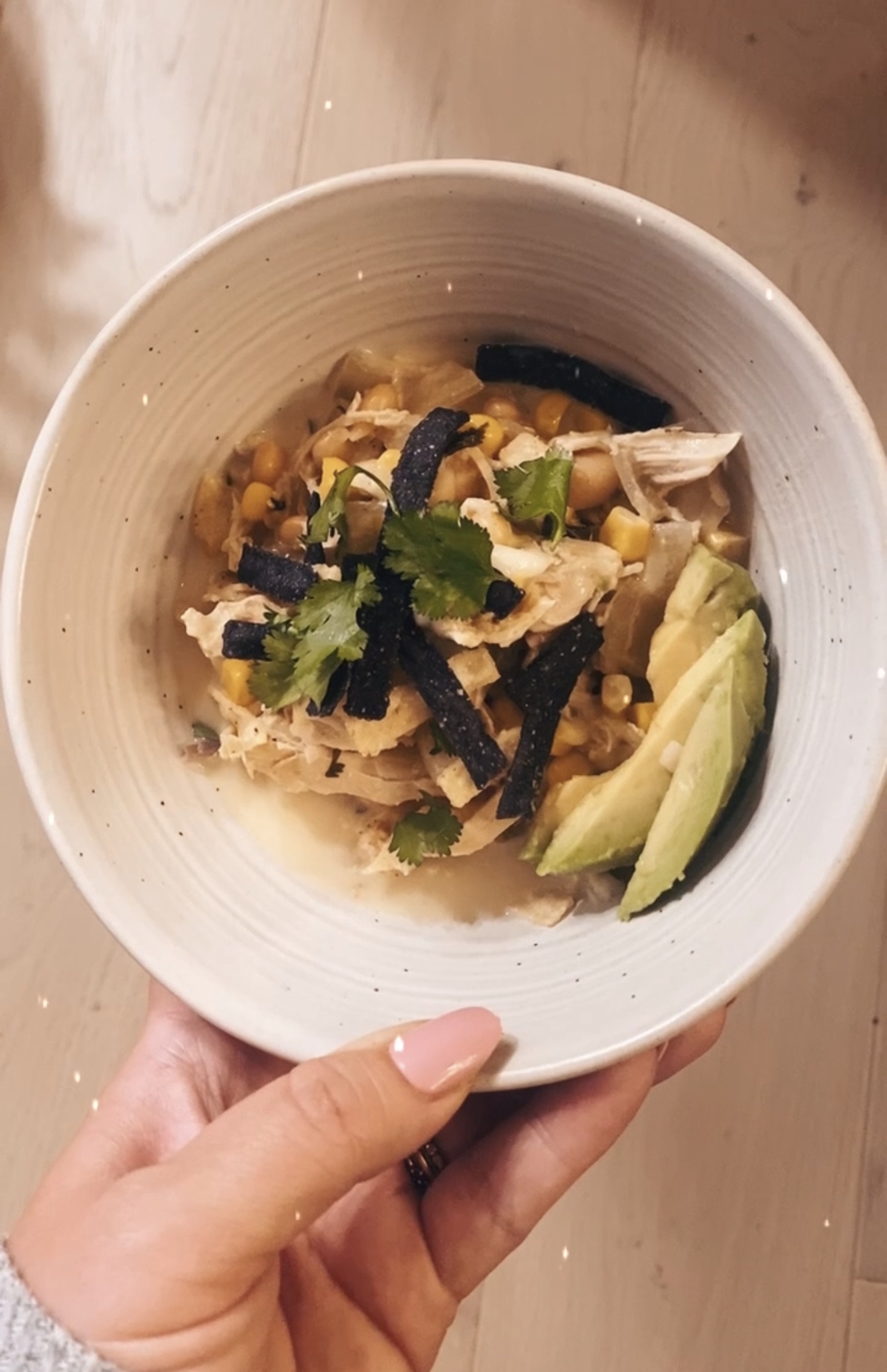 Fall is here and one of our family favorite dishes is this White Chicken Chili! It's the perfect comfort food on a crisp day and see easy to throw in your crockpot. You could probably even do it in the InstantPot if you are short on time! Add your favorite toppings and you're set!
INGREDIENTS//
– 1LB boneless skinless chicken breasts
– small yellow onion, diced
– scoop of minced garlic
– 2/3 a box of chicken broth
– 2 cans of northern white beans (rinsed)
– 1 can of corn
– 2 small cans of diced green chilies
– salt & pepper
– 1 tsp cumin, oregano, and chili powder
– dash of cayenne pepper (more if you like it spicy)
– chopped cilantro (save some for garnish!)
For later:
– 4oz cream cheese
– heavy cream or half and half (I eyeball this but usually about 1/4 cup)
INSTRUCTIONS//
– Add chicken to the bottom of your slow cooker and add all your spices to the top.
– Add your onion, garlic, beans, chilies, corn, chicken broth, and cilantro. Stir together.
– Cook on LOW for 8hrs or HIGH for 3-4 hours
– About 30 min before timer goes off, take out chicken and shred it and then add it back in
– Add cream cheese and cream (or half/half) and stir it all together and cook for another 15min.
– Stir and serve! Add some shredded cheese, tortilla strips, cilantro, and some avocado.. or any other fave toppings!
Adapted from thechunkchef.