Long time, no blogging! If you've been wondering what we have been up to... well then, here's a little clue: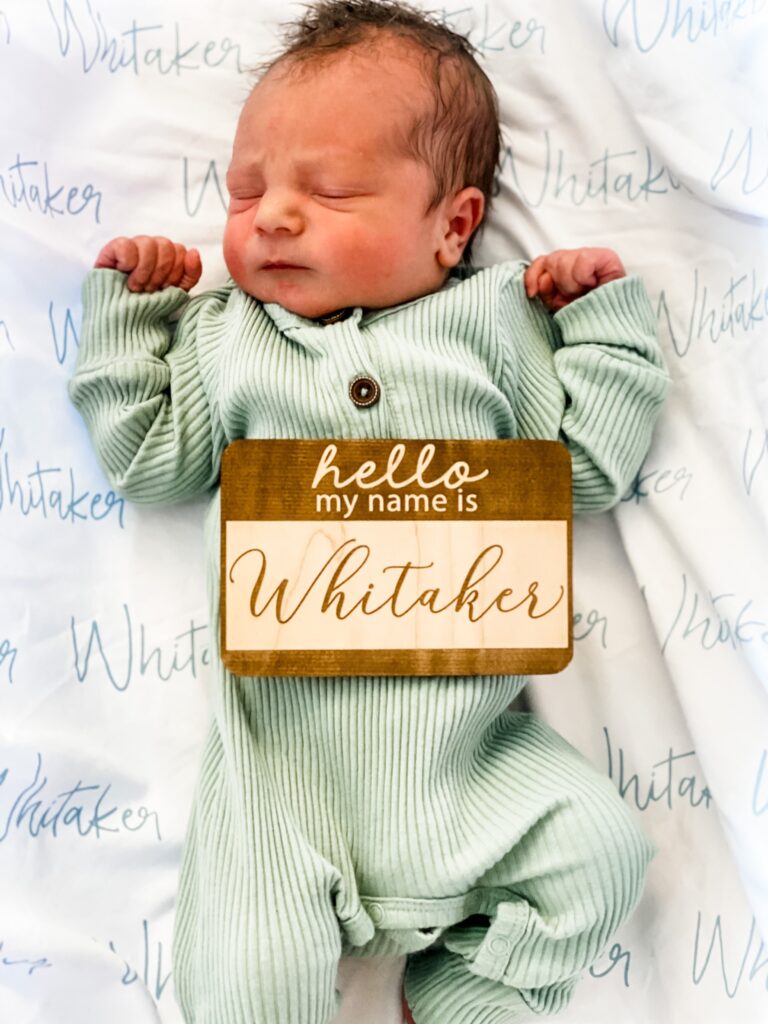 We welcomed our sweet little boy, Whitaker Adrian, into the world on April 5th! He came one day after his due date after a 1hr 45 minute induction. We never imagined I would make it all the way to my due date. In fact, we had my mom come into town 2 weeks prior to help us with the other kids and we were certain he would come any day. But nope, he was cozy!
Long story short, he arrived quickly on the evening of April 5th and everything went smoothly. We have been soaking up all the sweet baby cuddles and enjoying the quiet (well, as quiet as can be with 4 other kiddos running around) days of newbornhood (yep, made that word up!).
Our DIYs will continue soon!