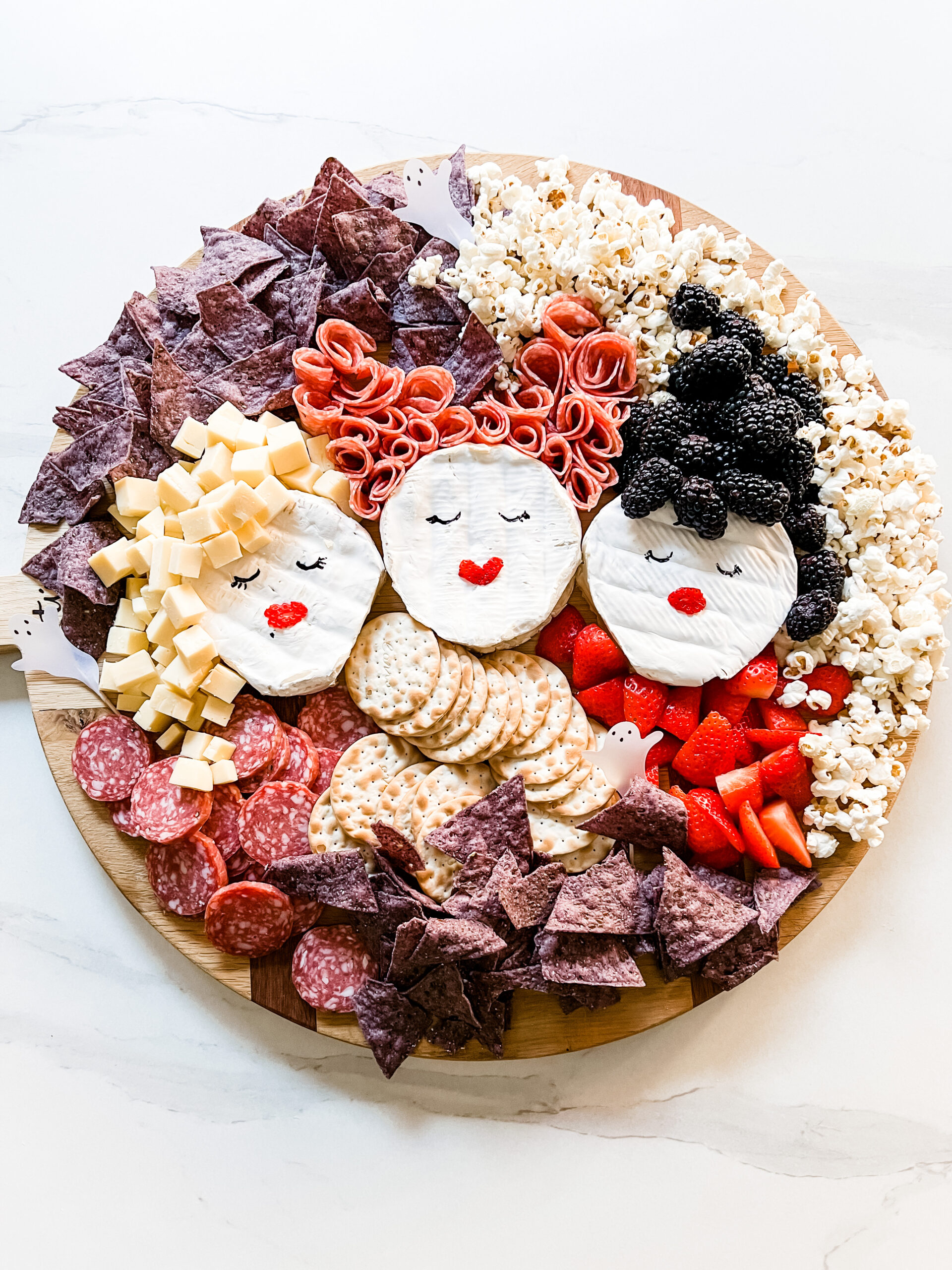 Nothing says Halloween like a Hocus Pocus themed CharSPOOKerie board! Easy to make and delicious to eat. I had so much fun making this and the kids enjoyed gobbling it up!
I used some Brie wheels for the faces and trimmed up around the sides to create their shapes. For the eyes I added some black dye (though you could use icing!) and then skin of a strawberry for their lips. Had to make sure Winifred's was more of a heart shape, of course!
For the hair we did cheese cut up for Sarah, salami folded in half and then rolled up for Winifred, and blackberries for Mary. Add whatever other snacks you'd like and you're set to go!
Happy Halloween!