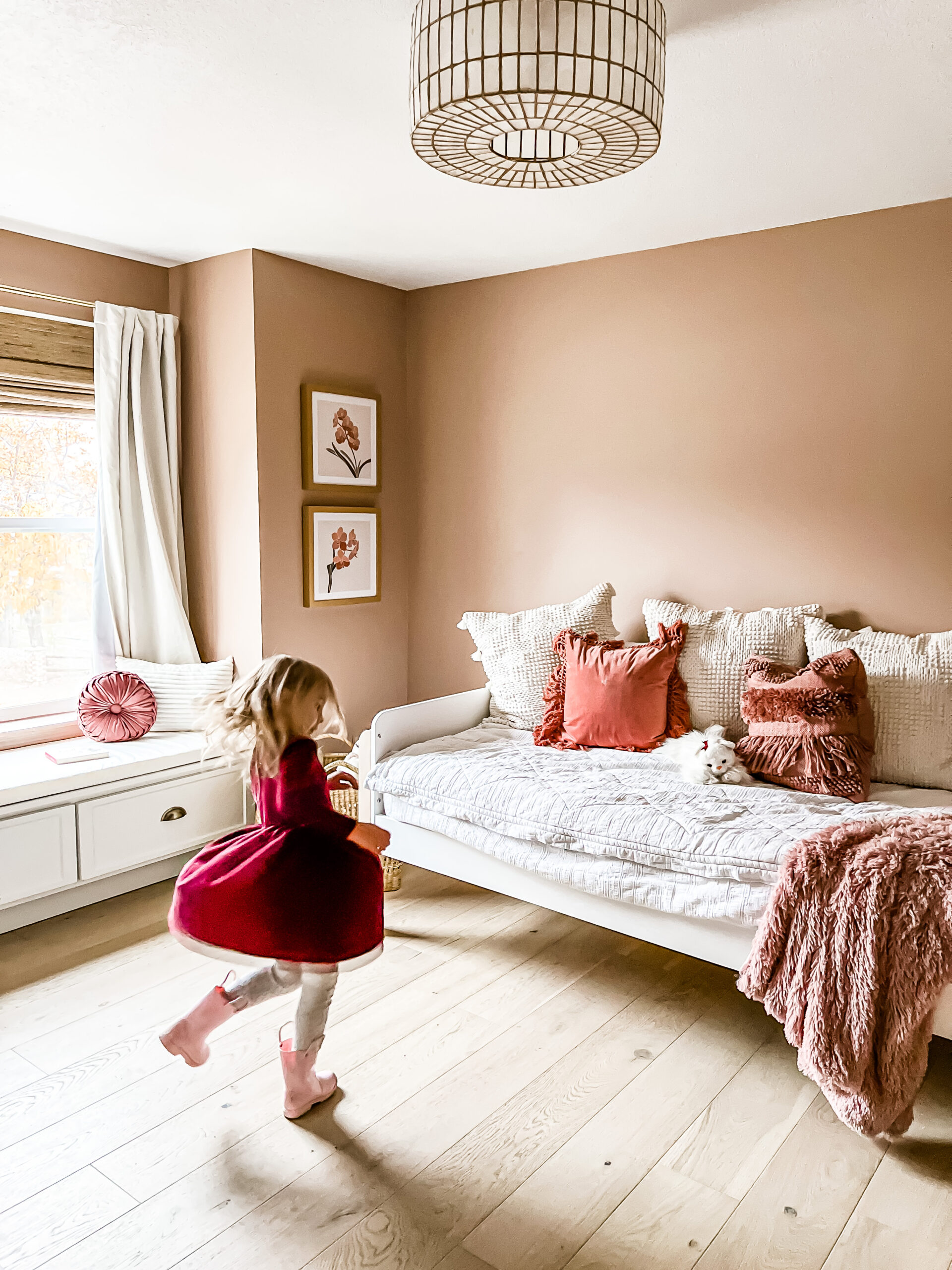 Etta's room is all done and I couldn't love it more. Because Etta is a twin to her brother, I wasn't sure if they would always want to share a room or if I'd ever get the chance to decorate a girl's room. But the opportunity came and I am so glad that it did.
I partnered with Benjamin Moore to showcase their 2022 Color Trends of the year and when I came across this color— Venetian Portico, I knew it would be the perfect color for her room. It's a moody, nude pink and I love how it looks in here. It works so well for my neutral loving heart!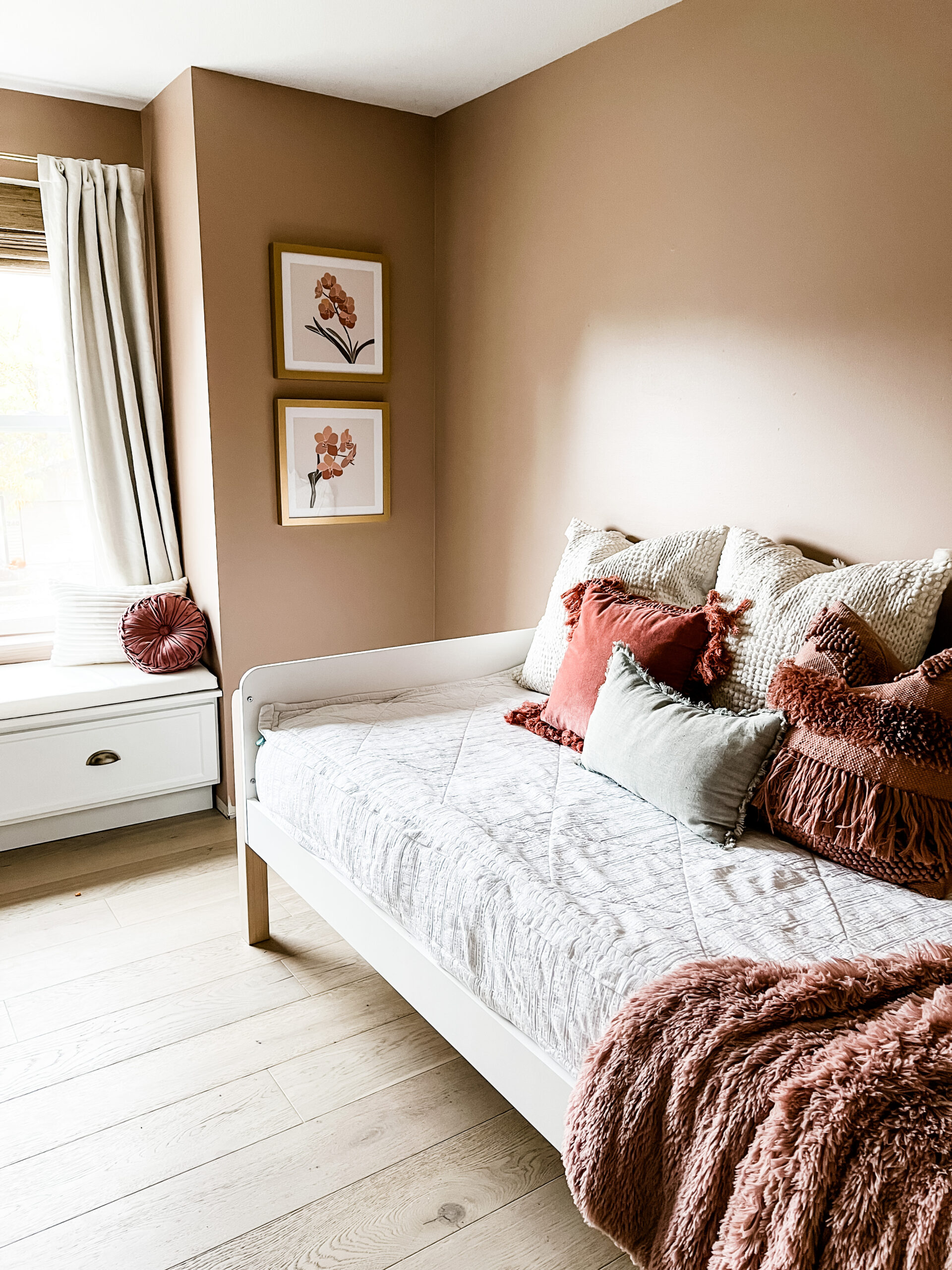 Recognize the bench drawers? Those actually came with us from our old house! We used them in the playroom/office and when we transitioned it to more of an office space in 2020 for distance learning, we had to remove these drawers to create a desk area. They just happened to fit perfectly in this window nook in her room! So I made up a new bench seat and it's the cutest little spot for her.
A few months ago we bought a bunk bed for the twins to share (and we will eventually use it again when Whitaker is old enough) but what was so cool is that the bunk bed actually comes apart and works as two separate beds. We used one of them here to create a daybed for Etta. Eventually I'd like to find something else for her but I think it works perfectly for now!