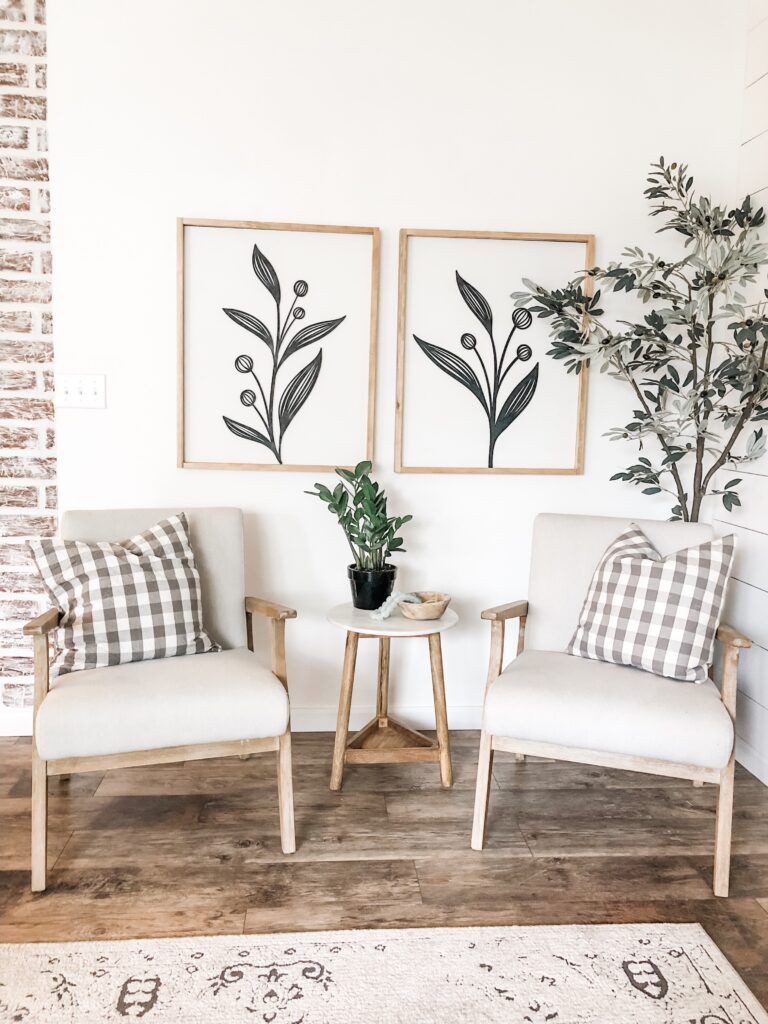 While on the hunt for the perfect pair of accent chairs for our living room I discovered SO many great options. It was hard for me to choose! Ultimately, it boiled down to wood tone and fabric color for me but today I'm going to share the top 10 best neutral chairs that I found during my search!
I love a good accent chair and especially one that is neutral because I feel like it can be used in any space. Add a pop of color (or keep it neutral like I did above) with a pillow and you are good to go.
Personally, I opt for style over comfort with pieces like this and while I haven't tested out each of these chairs, I do actually own 3 of them!
Each of the images above are clickable so if you'd like to find more information about a certain chair, just click the image! I will be sharing my favorite colorful chairs on a separate post soon!