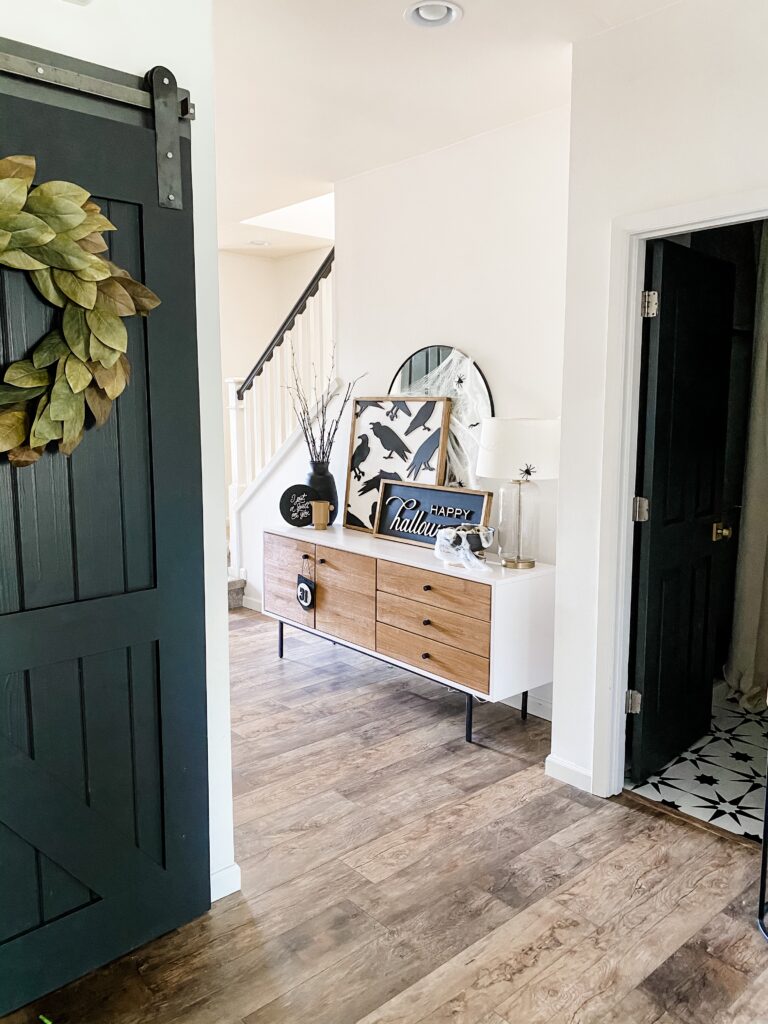 Halloween is probably my favorite holiday to decorate for. And yes, we consider it a holiday in this household! The kids all love to help spread the spider webs and choose were to place the skulls and bats. It's a whole family event over here that we always look forward to!
This year, however, it's been a bit of a madhouse as we have been prepping our house for listing, trying to maintain the cleanness for showings and appraisals and all the things... so I had to take a quick moment to decorate our entry table all on my own. But don't worry, I'll be sure to include the kiddos once we do the outside porch here soon!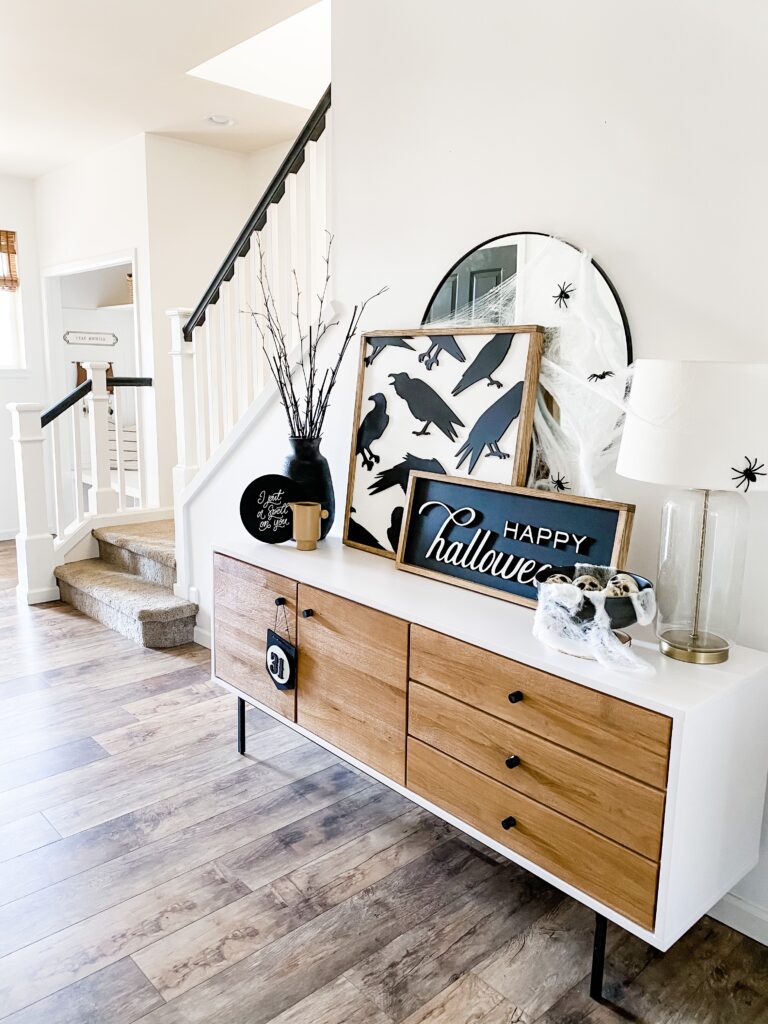 The show stealers for the entry way this year are these gorgeous signs from my friend Holly at Holly B. She makes the coolest 3d signs and I love how these crows just steal the show. But probably my favorite piece is the darling little Hocus Pocus inspired round.