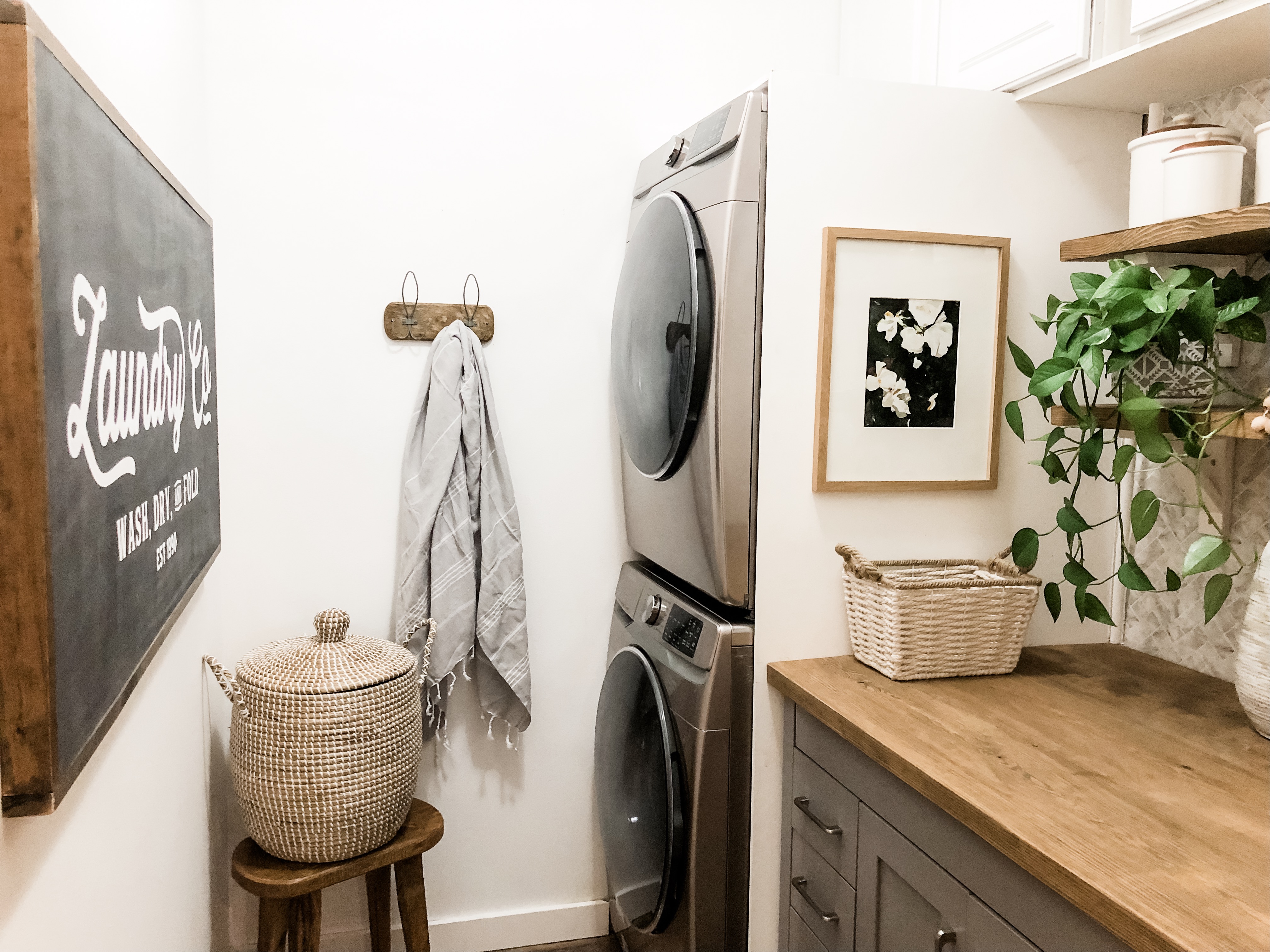 I am so excited to finally share with you all our newly updated laundry space thanks to these gorgeous Champagne Front Loaders from Samsung. They add so much flair to our small area and this color is just gorgeous! Today on the blog I am going to highlight some of my favorite features.
1. Champagne Color – This color is going to add so much flair to any size space. It's the perfect tone to go along with any color scheme or style preference! It's such a fun break from the typical white or silver and I feel like it just adds so much more character. I especially love how much it brightens up our small laundry room!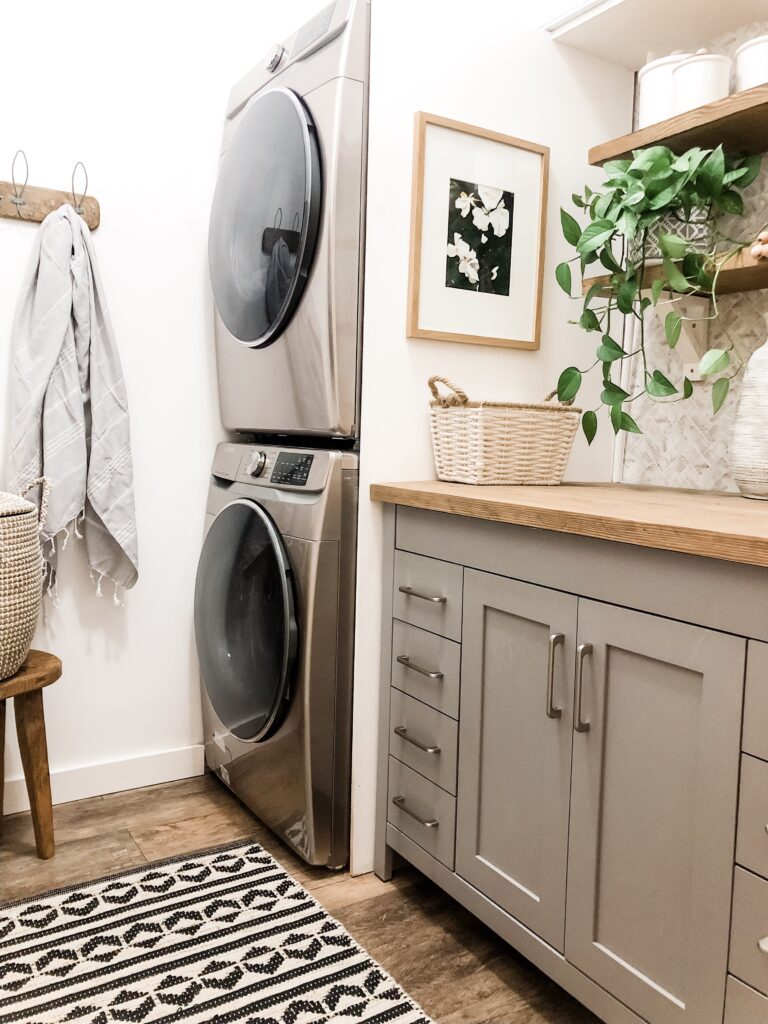 2. WiFi Capable – Aside from the gorgeous color, this feature takes the cake as my absolute favorite! Simply download the app and your phone will alert you once your washing cycle is complete. No more forgetting about your laundry and having stinky clothes the next day — with this feature you'll never forget! This has already come in handy so many times for us. I had a tendency to forget about our clothes in the washer but with this new set of Front Loaders and the Samsung App, I no longer have this problem. As soon as I see that little alert pop up I just switch it out!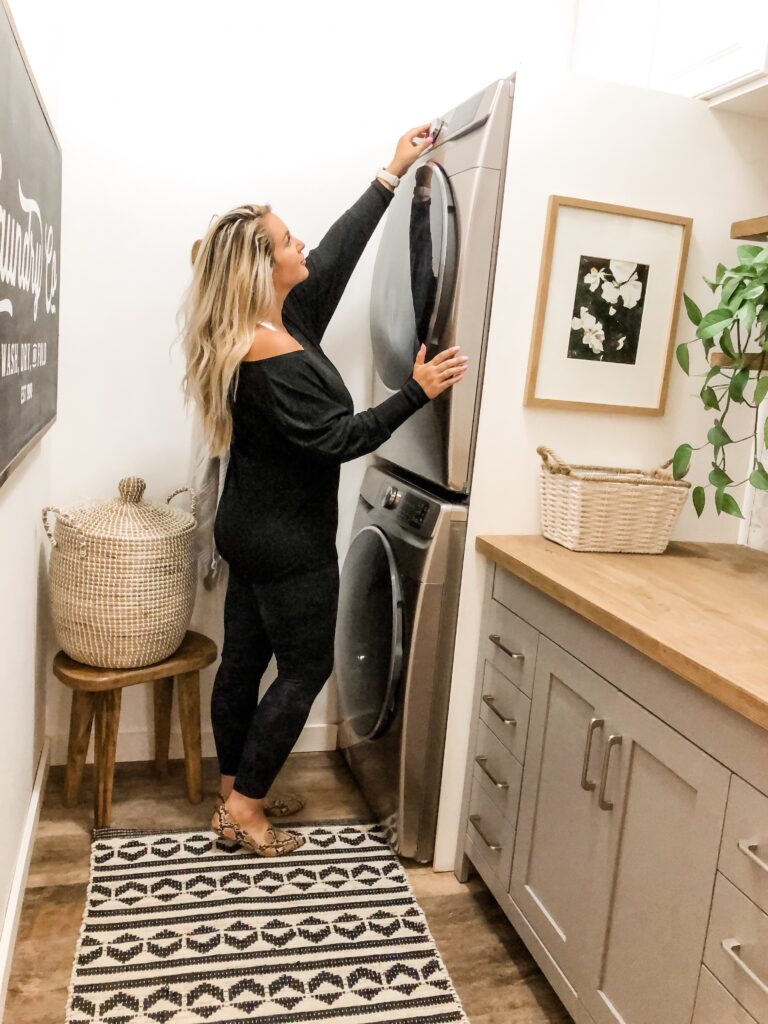 3. SuperSpeed – Quickly run a load of laundry in 30 minutes or less using the SuperSpeed feature! So handy for times when your spouse or kiddos need their favorite item ASAP! I also love this feature because I feel like a lot of times my kids want a specific pair of pants or a certain special shirt and I feel like that always happens when it's at the bottom of the laundry pile. With the SuperSpeed option I can have that washed in no time!
So now that I've shared my favorite features, I would love to know which one you think would come in the most handy for you and your household? Leave a comment in the box below and let me know!